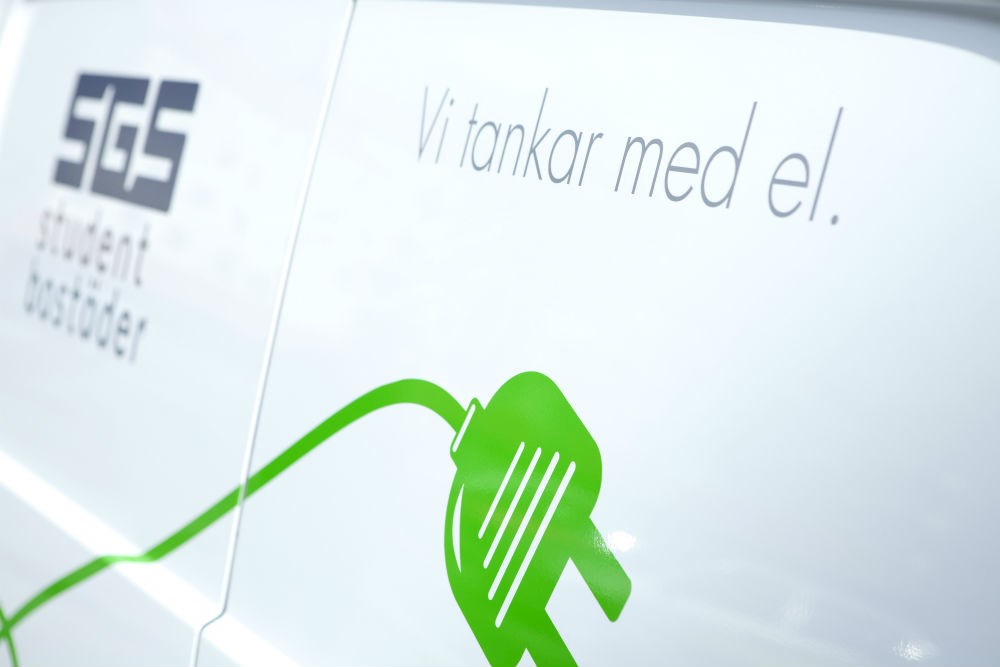 We have a great responsibility towards the environment.
As one of Sweden's leading student housing companies, SGS has considerable responsibility for the environment. have therefore worked hard to become environmentally certified by the City of Gothenburg, which we accomplished the first time in 2004.
Environmental certification is an acknowledgement of the quality of our environmental management. We are constantly improving our operations and each year since 2004, we have managed to meet the increasingly tougher demands placed for environmental certification.
Just now, we are concentrating our work with the environment in three primary areas:
Energy usage in our buildings shall be reduced. To maintain a good indoor climate in the flats, both heating and electricity are necessary. Moreover, quite a bit of energy is expended in providing hot water from the taps. Electricity is also used for lighting and powering various types of devices. By using heating and electricity more efficiently, energy usage can be reduced without degrading the indoor climate.


Home for better studies shall meet modern standards regarding use of natural resources and other environmental aspects. Sustainability assessment and certification of buildings can be a useful method to accomplish this. We shall decide what rating tool is best suited to our requirements.


Transports with cars shall to a larger extent be carried out with electrical cars. We shall gradually replace our fossil fueled cars with electrical cars to reduce emissions of fossil carbon dioxide.
How we view our environmental responsibility is stated in our environmental policy. We also have a travel policy to especially address the environmental impact of our travel and transports separately. Our environmental plan encompasses a number of environmental goals, as well as planned measures and activities for achieving these goals.
We also have responsibility for our tenants being able to live environmentally correct. This is why we have:
Waste facilities with good opportunities for waste sorting.
Properties that are close to mass transit stops.
Good bicycle parking close to the buildings.
Environmentally labelled electricity for all our buildings.
Energy-efficient white goods in kitchens and laundry rooms.
Water-conserving taps and toilets.
We also have individual supply of electricity and hot water in our newest buildings. This means that individual tenants in these buildings can directly reduce their costs by not wasting electricity and hot water. At SGS, it pays to be environmentally smart! We therefore hope to be able to increase the number of flats with individual supply.
Our environmental tips are about what you can do personally to reduce your environmental impact.